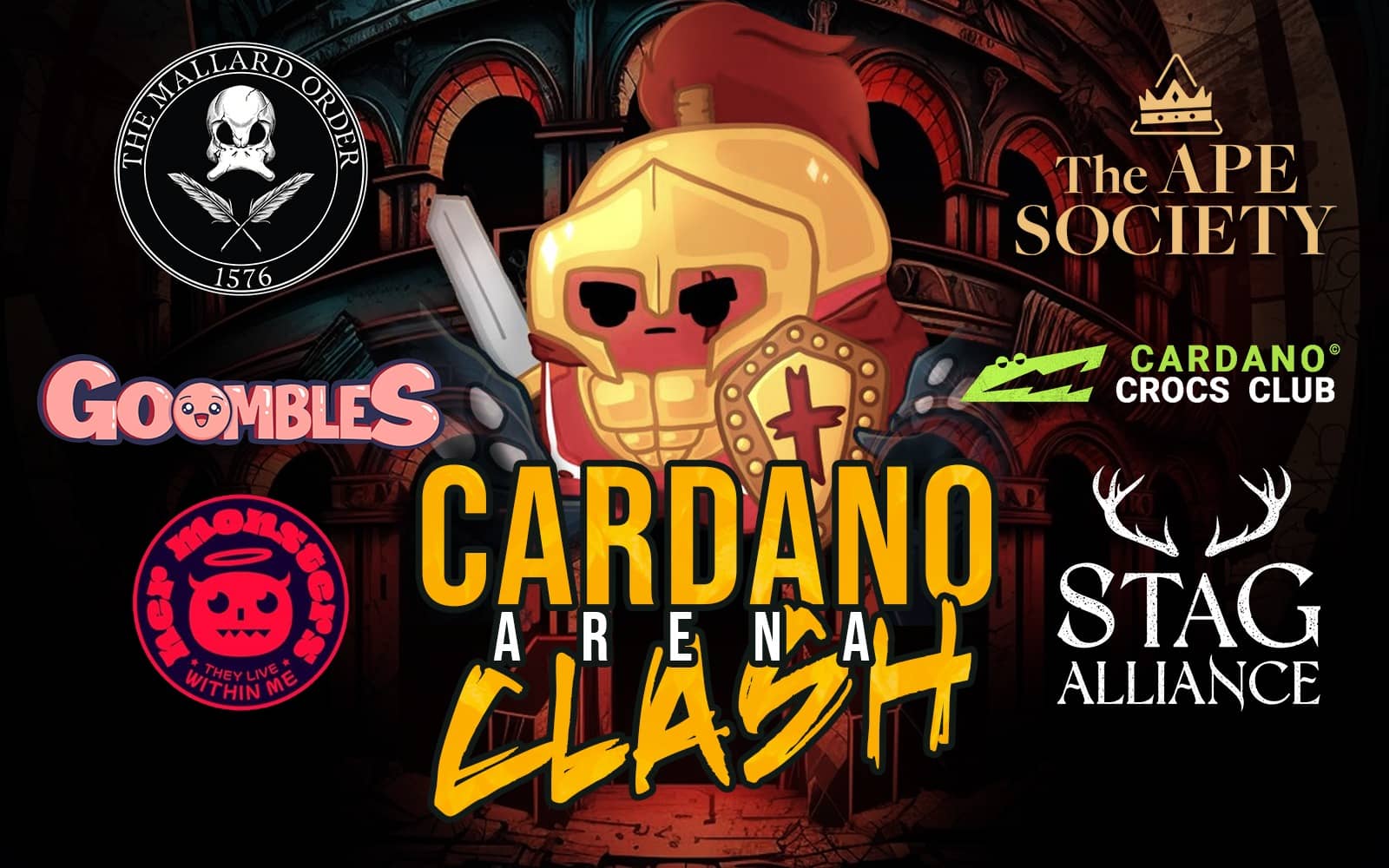 Cardano Arena Clash – Event Announcement
February 10, 2023
---
It's been a big week here in the WOR camp!
First we took the big step from closed alpha to open alpha – it's never been easier to play the Wolves of Rome alpha than it is right now – dive in and grab the game today to get a bit of a head start on understanding the mechanics.
Check out the announcement we made earlier this week.
With the step toward making the alpha more accessible, we decided to also launch a new game feature: Events

Basically, in the process of hosting Cardano's first PVP E-sports tournament last year, we learned a few things, namely:
We need to make this simpler
People really want this
Communities and projects want to get involved
So we built out a modular event tool in game so that we can deploy fun game modes and event tournaments with their own theme, scoring mechanics and leaderboards – allowing us to approach community events and tournaments in a new way.

Now anyone, from a bunch of community members to other projects in the space, can work with us to set up their very own WOR tournaments for their friends, members or holders!

And what better way to kick it off than to team up with some of the biggest names in the space to bring another high stakes Tournament: The Cardano Arena Clash.
What do Goombles, Jellycubes, Ape Society, Cardano Crocs Club, Mallard Order, Stag Alliance, and Her Monsters all have in common?
Apart from being some of the most exciting projects on Cardano, they have all come together to host The Ultimate Cardano Community PVP Tournament with Wolves of Rome.
This Tournament will have incredible high value 1/1 NFT and token prizes – We will be loading up the prize pool here over the next few days: $worprizes
When does it start?
The tournament goes live on Friday 17 Feb and end on the 24th at which point the rank 1 & 2 players will face off in a live match to become the ultimate victor! Until then.. Get your practice in!
Who can take part?
Literally anyone. You don't need an NFT. You don't even need a wallet. Just a PC or Mac and a thirst for glory!
How does it work?
First grab the Wolves of Rome alpha game right here from our website (Available on PC, MAC & Linux)
Once you've watched the tutorial, built a deck and gotten a few practice games in head over to the events panel and start grabbing points.
It's a pvp game so you will need to find opponents – we suggest joining our discord for easy matchmaking
Players will compete in the Cardano Arena Clash for a week to rack up points and climb the live leaderboard. At the end the top two ranked players will battle it out for Glory. Prizes will be distributed to the top 3 ranking players.

Players can play against any unique tournament opponent 3 times. So play as many opponents as you can to rack up those points and climb the ranks!
Game 1:
Win 6 points
Loss 2 points
Game 2:
Win 4 points
Loss 1 point
Game 3:
Win 3 points
Loss 1 point
Sharpen your blade legionnaire! The battle lines have been drawn!